Amnesia and Advertising: As told by a 15 year old
Hello…..
I
'm Chloe Hayman and was lucky to experience the advertising world for my school, Reddam House's compulsory year 10 work experience. I was allowed to spend a day at Amnesia Razorfish to experience and learn about the different departments and given insight into different clients and their campaigns. Although, like most teenagers I don't have a clear idea as to what career path I want to take, the opportunity to see advertising, especially the creative side has certainly opened my eyes and my options.
What's your favourite ad and why?
It's surprising to me that I actually have any favourite ads, but when thinking of it, any ad that is fun, colourful and evokes a sense of happiness will appeal to me. Especially when it portrays a place or experience that I want. Although alcohol is an intended taboo subject or drink at my age, clever Corona targets my young, impressionable and future customer nature with their ads "From Where You'd Rather Be". The great song (that I am now obsessed with), golden sunset light and the ideal getaway with friends by the beach really taps into an experience I would want. I have to say, I do love the interactive Tippex ads: "A Hunter Shoots a Bear" on Youtube, I thought that was such a creative, innovative and fun ad for a product so small as whiteout. Any Cadbury ad is also great, being fun, colourful, crazy and quirky.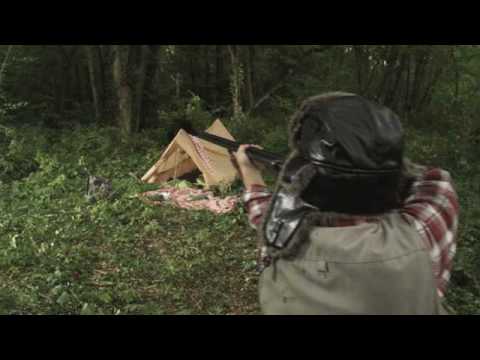 What's your favourite mobile app and why?
Although I don't own an iPhone, my favourite app would have to be Shazam. It certainly targeted a 1st world problem that I and I'm sure many others had, of loving a song but not knowing the name or artist. The simple, neat and clever app is super useful and easy, works and solves a simple (but serious!) problem.
What's you favourite viral video and why?
If I were to rewind back to primary school, "Charlie bit my Finger" and "Charlie the Unicorn" were all the rage. As silly as those seem now, I suppose, the first one that comes to mind now isn't all too different.
The current and pretty clichéd answer: the music video, Psy's Gangnam Style would probably be one of my favourites. I thought it was pretty stupid and lame when my younger brother showed me, but when the trademark dance and lyrics became popular at my school a few days later I realised how powerful viral videos and YouTube can be. I think the weird, immature, catchy and fun dance moves along with the Korean lyrics make the viral video entertaining, unique and funny/annoying when brought into EVERY context.
What's your favourite website?
Besides intrinsically visiting Facebook every time I turn on my computer, most websites I visit are fashion/clothing related. They are great to see the latest trends, different styles across brands (and how similar some are) and are easier and less tiring versions of window-shopping in stores. Amongst my favourites would have to be Topshop, Market Hq and Asos. They have a great variety of clothing items/types, brands, prices and overall fairly easy to use and view clothes, especially coming in handy when faced with the enormous and exhausting task (more like another 1st world problem) of finding a dress for my year 10 formal!
What's your favourite brand?
I don't think I really have a favourite brand, there are so many that I love and that appeal to me. Fashion brands are probably at the top of my list, like Topshop, most brands in Glue stores or T-bar. Cadbury, Coca-Cola and Dove are also amongst my favourites, not only for their products but their advertisements and brand image.
What has been your favourite department?
I've only been at Amnesia for a day, but have been given an amazing insight into the more creative side of advertising, along with social media, copyrighting and the emerging new technologies in the industry. I found the whole day, and aspect of advertising really fascinating, especially when it related to me. I would have to say my favourite was the creative department. I loved getting an insight into how websites are created, what the problems were and the immense detail and research needed to design a website that users, including myself, don't realise affects sales so much, was so interesting to me, especially as I could relate.
Describe amnesia in 3 words…
Fun
Friendly
Relaxed